Grout Pressure Pumping / Slab Jacking / Polymer Injection Lifting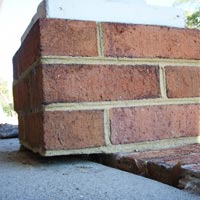 This is an effective and permanent solution to sunken and uneven concrete basement floors, driveways, patios, walkways and is also used for installing secondary footers for foundation repairs.
The technique utilizes a cement mortar based mixture which is injected underneath the sunken concrete or solid structure that is to be lifted.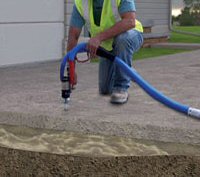 The slab or structure is then lifted back into its level or original position. The pressure injected masonry mixture then hardens and secures the existing slab or foundation in place.
Restoring the existing concrete is less invasive and less expensive than demo of the old concrete and pouring new concrete.
Ask about our polymer injection for lifting foundations, concrete and for earth stabilization.
 "Pressure Jack It and Restore It"